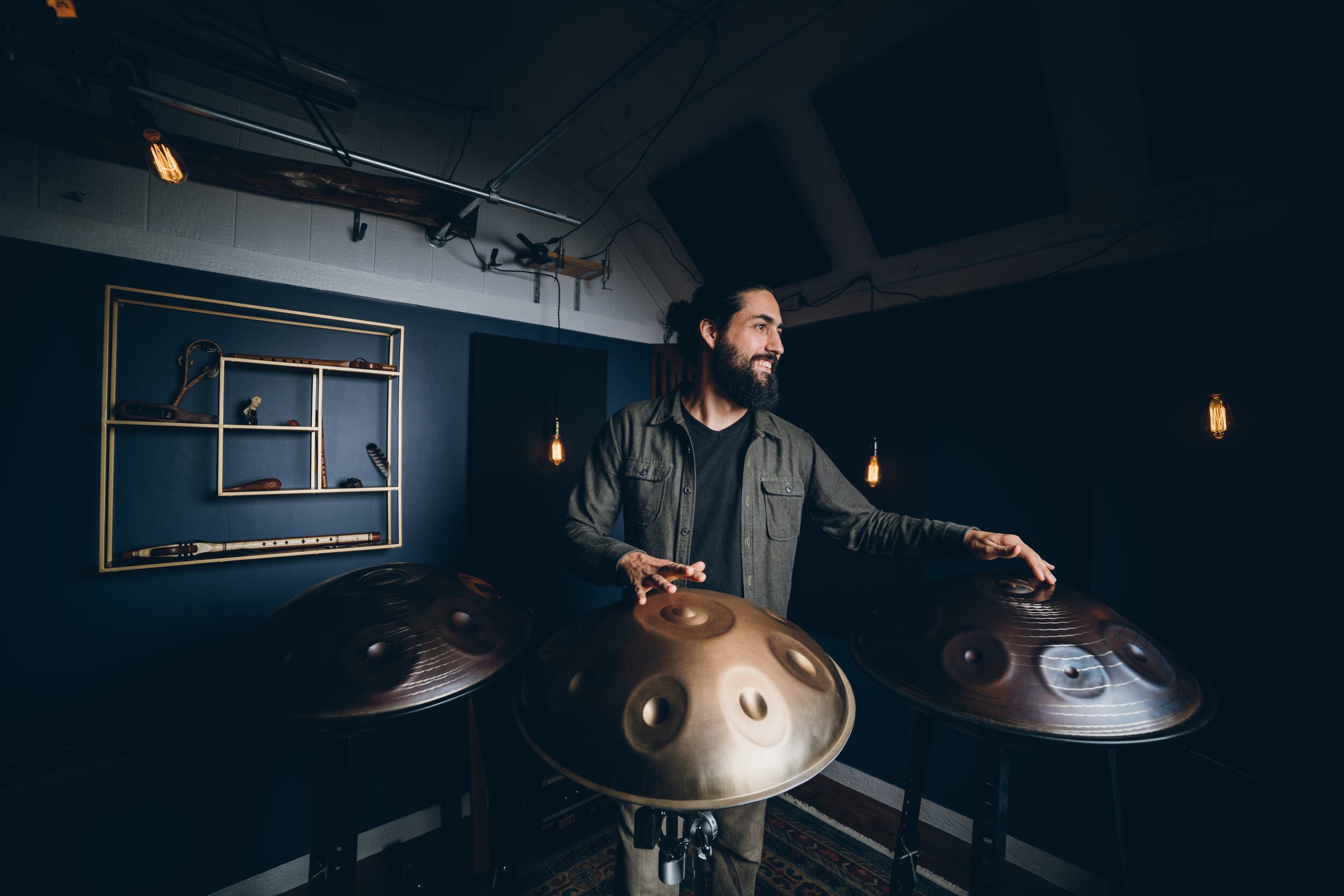 HANDPAN LESSONS WITH PETER LEVITOV
Available online via Zoom and in-person in Gainesville, FL
Through my years of experience, I have developed a unique approach that blends technique with emotion and focuses on the mind-body connection to create a transformative learning experience.
We record every lesson in high quality and from multiple angles, so you won't miss a thing. You'll be able to re-watch the lesson at your own pace and really focus on your technique and progress.
Whether you are a beginner or a professional player, I am committed to helping you achieve your goals and reach your full potential with this beautiful instrument. So if you're ready to go deeper with your practice, let's get started!
Peter LEvitov
In 2008, I had an experience that changed my life forever. As I heard the sound of the handpan for the first time, something inside of me shifted. I couldn't quite grasp how, but I knew that everything I wanted to experience and understand was inside that sound. Over a decade later, the handpan remains a constant source of inspiration and guidance, reminding me to breathe, listen, and feel deeply. 
I believe this art form offers an incredible gift to the world. It has the power to bring us together in creative community, where we learn, grow, and make beautiful music together. It's in these moments of connection and collaboration that we find the most joy and meaning in life.
I feel so lucky to share my love of the handpan, to hold space for exploration and growth, and to help others find their own path with this incredible instrument.
Thank you for being a part of this journey!